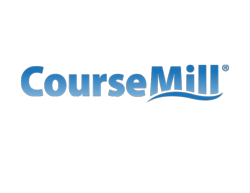 Registration is now open for the latest Lectora® free online webinar on November 7. e-Learning professionals will learn how to use the newest features for CourseMill® LMS (learning management system) to boost online course management and tracking.
"With the latest updates to CourseMill, instructors now have even more ways to effectively manage their online training," said Peter Bray, Chief Marketing Officer. "This webinar will share the best ways to maximize the new capabilities in CourseMill for easier and faster course management."
In this session, "Learn How to Use the Latest Features for CourseMill LMS," attendees will learn how to more easily manage online training including ways to:
    Boost productivity with new capabilities
    Communicate efficiently with enhanced notifications
CourseMill LMS offers a flexible, affordable learning management system for online course delivery, management and tracking. Organizations can choose from CourseMill Hosted or CourseMill Enterprise for the solution that best fits their needs. The latest updates are included in CourseMill Version 6.7.1.
To learn more about CourseMill, please visit: CourseMill Learning Management System.
This session is part of the Inspiration Wednesdays free online webinar series that shares valuable e-Learning tips, trends and strategies with the e-Learning community. Inspiration Wednesdays live sessions take place on designated Wednesdays at 9:00 a.m. and 1:30 p.m. ET (GMT-5).
To register for this session and for more information, please visit: Lectora e-Learning Webinars.
Read More: Free Webinar: How to Use the Latest Features in CourseMill LMS.