It's been over a year since this post was originally written so we thought it was time to look it out and dust it off.
Here's an updated look (8 Apr 2012) at free LMSs
Many institutions and small education businesses are turning away from costly proprietary software for their Learning  Course Management System (LCMS). They are turning to free / open source  solutions instead. Here we look at the options available.

Note descriptions are taken from the individual LMS's site and are not vetted by us.
---
ATutor
http://www.atutor.ca/
ATutor is an Open Source Web-based Learning Content Management System (LCMS) designed with accessibility and adaptability in mind. Administrators can install or update ATutor in minutes, develop custom templates to give ATutor a new look, and easily extend its functionality with feature modules. Educators can quickly assemble, package, and redistribute Web-based instructional content, easily retrieve and import prepackaged content, and conduct their courses online. Students learn in an adaptive learning environment.
See also AContent (Content Management) | ATutor Social (Networking) | AChecker (Accessibility)
Demonstration Site | ATutor YouTube Channel | Downloads
---
Chamilo
http://chamilo.org
Chamilo is a new project that opts for open source in a radical way. It aims at bringing you the best e-learning and collaboration platform in the open source world. It comes in two flavours: Chamilo 1, improved and freer version of D0keos, and Chamilo 2.0, still in development, a new taste of e-learning and much more, that will definitely bring fresh and creative tools to your e-learning experience.
Demonstration Site | Downloads
---

Claroline
http://www.claroline.net
Claroline is an Open Source software to easily deploy a platform for learning and collaboration online. Available in many languages, Claroline can be downloaded free and installed freely.
Demonstration Site | Downloads
---
CourseCracker

http://www.coursecracker.com
CourseCracker is a free online classroom and Group learning tool designed for academic networking, discussion and media sharing.
---
dotLTN
http://openacs.org/projects/dotlrn/
The official home page http://dotlrn.openacs.org/ isn't working at the time of writing this (Apr 2012)
Downloads
---

Dokeos
http://www.dokeos.com
Dokeos is an online learning suite software. It is offered as a free download and will always be free, under community support, with no guarantee.
Demonstration Site | Dokeos21 YouTube Channel | Downloads
---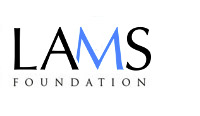 LAMS Foundation
http://lamsfoundation.org/
LAMS is a revolutionary new tool for designing, managing and delivering online collaborative learning activities. It provides teachers with a highly intuitive visual authoring environment for creating sequences of learning activities. LAMS is free, as open source software.
Downloads

---

Moodle
http://moodle.org
Moodle is a Course Management System (CMS), also known as a Learning Management System (LMS) or a Virtual Learning Environment (VLE). It is a Free web application that educators can use to create effective online learning sites.
Demonstration Site | Statistics | Moodle HQ YouTube Channel | Downloads
---
eFront
http://www.efrontlearning.net/open-source
The core of eFront is distributed as an open-source project. We have created a superior training product and we are not afraid to let you try it! The open-source version of eFront will cover a wide range of your needs. If you are looking for a specialized solution then take a look at different efront editions.
Downloads
---
Ilias
http://www.ilias.de
Discover the flexible and powerful open source learning management system!
Demonstration Site | Downloads
---
Ninehub
http://ninehub.com
NineHub.com provides a one-click free Learning Management System (LMS). Teachers, Instructors or Course Admins can create an LMS or Online Class without knowing server, programming and installation knowledge. We started offering this free LMS or eLearning hosting since 2006 to local schools and colleges. Since early 2008 NineHub allows anyone to create a LMS class.
---
Novachi
http://www.novachi.com
Novachi enables students, parents, and educators to collaborate online. Novachi improves education experience by automating many classroom administrative tasks so that teachers can focus on teaching and students can focus on learning. Parents can better engage in their child's learning process through greater insight, collaboration, and participation in classroom activities. Novachi is free to use for public and private schools.

---
OLAT
http://www.olat.org
OLAT offers a flexible online course system along with extensive features to guarantee learning and teaching independent of time and place. It has been created especially for public institutions such as universities, academies or colleges, but it is also suitable for other businesses.
Demonstration Site | Downloads

---
Sakai
http://www.sakaiproject.org
Sakai CLE – A full-featured system supporting technology-enabled teaching, learning, research and collaboration for education. Sakai OAE – is a new system that embraces a new vision for academic collaboration.
---


Have we missed any? Let us know in the comments below