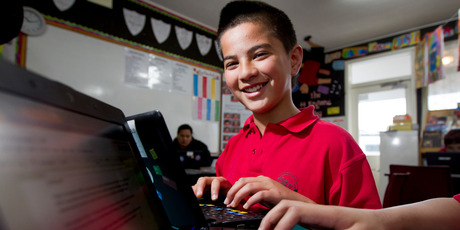 A world-first "e-learning" project which is transforming children's lives in some of Auckland's poorest suburbs is looking for partners to expand throughout the country next year.
Children as young as 5 in nine schools in the Tamaki-Glen Innes area are publishing their work on the internet and attracting feedback from around the world – with extraordinary effects on their motivation.
"It's so affirming," says project manager Dorothy Burt.
Two-thirds of the students are from Pasifika families where often the main language at home is not English. Another quarter are Maori.
They start school two years behind the national average but at Pt England School, the first to use the new technology, they now catch up with the average in reading and maths by Year 5.
Full Text: Low-decile e-learning project a world leader – Politics – NZ Herald News.