Via Scoop.it – The eLearning Site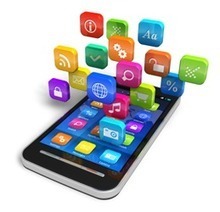 The only way we can understand something new is to create an analogy from something we know.So it makes sense that most of us think of mobile learning as eLearning on a portable device. That description, however, barely scratches the surface.Mobile is a strategy more than a technology. And its potential use is far greater than what mobile learning can offer.
If you're finding performance gaps, process inefficiencies, ineffective systems, poor productivity and all the other things that make you want to tear your hair out, perhaps you should introduce a mobile strategy to your organization.
Here are some mobile strategies to consider.
Our Take: If you are having trouble getting your head around mLearning this post has some great ideas.