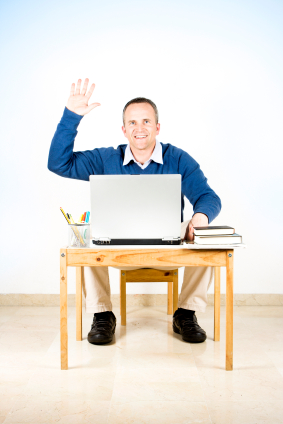 One of the most emergent and rapidly mutating forms of online and computer-based learning is "immersive environments." As its name suggests, an immersive environment allows learners to be totally "immersed" in a self-contained artificial or simulated environment while experiencing it as real. Immersive environments can offer learners rich and complex content-based learning while also helping learners hone their technical, creative, and problem-solving skills. Because immersive environments are so rich and visual, users tend to be highly engaged.
For the most part, immersive environments are still used more for student learning than for teacher learning. Though this is changing, immersive environments for teacher pre- and in-service education are most conspicuous by their absence. Immersive environments can offer many of the same learning opportunities for teachers—development of content knowledge, behavioral skills, creativity, higher-order thinking and persistence (all critical characteristics of good teachers)—as they do for students. Though not without their limitations, which will be discussed here, the use of immersive learning for teacher professional learning, at the very least, warrants more investigation or "test driving" than is currently the case.
Full Text: elearn Magazine: Immersive Learning for Teacher Professional Development.